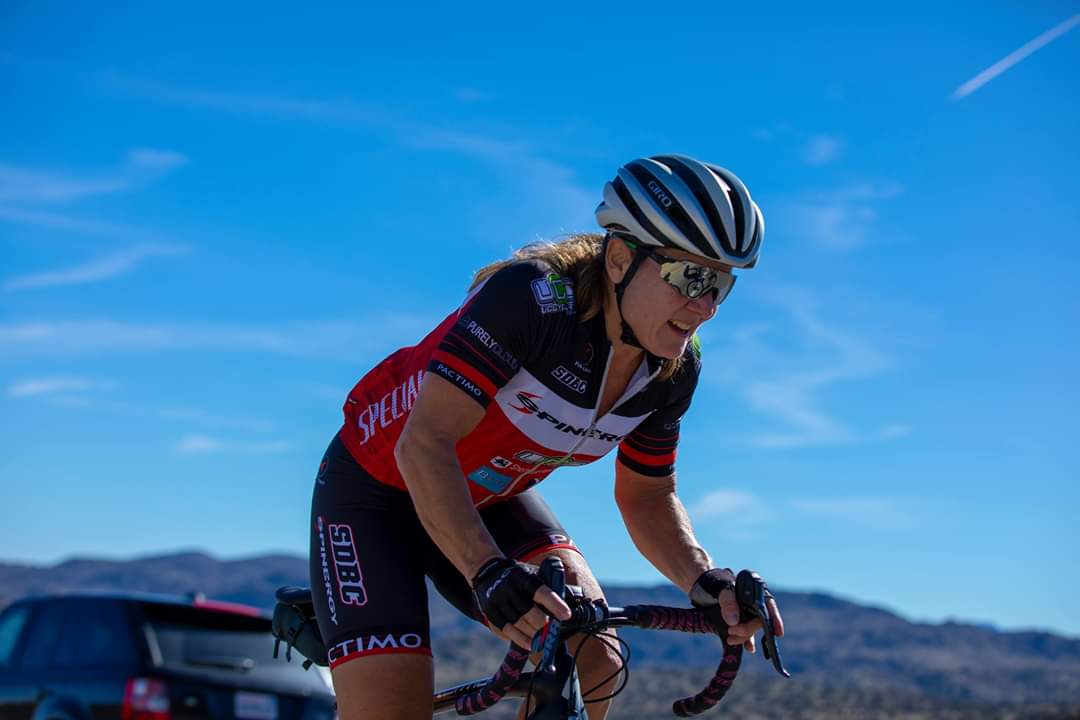 Renee is part of the Women's 123 Team!
1. What is your profession/job title?
Account Executive in construction industry... if anyone's hiring I'm looking :)
2. Which SDBC team are you on?
The Women's 123 Team
3. What's your go-to song to pump you up before a race?
I don't have a "go to" song but I like most anything with a good up-beat to it.
4. Do you have any goofy rituals you do before/during/after riding?
My nervous tick is rubbing my eyes at the start line, for some reason they start to itch just before the start whistle.
5. What's your favorite meal to eat after a long ride?
Anything healthy with a nice, ice cold beer or two.
6. What's your favorite race and why?
Some of my favorite races have disappeared and other than our local Barrio Logan race I would say Roger Milikin as this is one of the only crits that has a women's masters 40+ division. Racing against all the 20 & 30 year olds and trying to hang on to all the attacks is getting harder and harder!
7. How did you find out about SDBC?
The first weekend after I moved here from Northern California I started out on my ride down the coast and this huge group turned in front of me off of La Costa. I decided to jump on the train and it was fast! Later I learned it was the SDBC A ride and I met a few people that invited me to coffee. The next Saturday I showed up at the start of the ride and rolled out with the B group and met so many welcoming people that I just kept coming back. During the year I met a few of the master's women who were racing and they convinced me to go to the dark side and race with them. That was 5 years ago.
8. What's your favorite flavor of Fluid??
Passion Fruit with caffeine
8. Anything else you would like to share?
The club has a great development program for people wanting to get more skills and get faster, they also have a great race program for men, women, master's, mountain, track, cross and juniors, but what makes any club are the people and friendships you develop along the way as you're logging those miles!